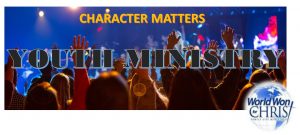 Teens face many new challenges that some adults of a different generation are not aware of each day.  The pressure each day from the daily broadcast of every move on social media to dealing with heightened depression, stems from the need and desire to fit in based on the media's portrayal of what it means to be attractive. Whether you're raising a teen, teaching in a high school, or being an older sibling, you can do something to understand better what your daughter, son, student, brother, or sister may be dealing with daily.
More than ever, the need to bring teens to youth ministry is essential. We often assume that what teens are dealing with is a passing phase when those issues can easily carry on into adulthood. They could be needing our help, but we haven't been receptive to their concerns. By taking action today, you can make a significant impact on someone's life.
What is the Purpose of Youth Ministry Today?
Youth ministry serves many purposes. For example, it's a place where teens can feel part of a loving, supportive community. It's also a time where teens can create healthy relationships with other teens who may be seeking the same belonging. If the teen is a first-time visitor, it can foster a foundation for a lifetime of walking with Christ. The subjects discussed during youth ministry allow teens to learn about the Bible and dive deeper into the study of Jesus Christ. Even if they attended church at some point, perhaps as a child, youth ministry is an opportunity for him or her to re-establish a connection between the way of Jesus and their own life. Through interactive discussions, activities, and events, teenagers will begin to see a relationship between Christianity and a sense of worth, which is exceptionally vital.