Welcome to World Won For Christ Family Life Ministries
A Ministry In The Heart Of The City With The City In Its Heart
Word centered spirit controlled
Welcome to World Won for Christ Family Life Ministries (WWFCFLM)
A Ministry in the Heart of the City with the City in Its Heart, our mission is the world and our passion is souls.
Prayer is more than just the words you read or that you utter during a time of need. You must establish a well-balanced relationship with your Lord and Savior. Prayer is one of the most potent ways you can develop a meaningful relationship with the Lord.
When you're experiencing a difficult time, the one person you know will always be on your side, is the Lord. It's important to feel comfortable with Him and ask for the comfort you need with prayer. It's important to remember that you're not burdening the Lord with your request. He appreciates your willingness to come before Him and is ready and willing to provide you with guidance. While the path may not be what you anticipated, or perhaps the answer is not in plain sight, always remember that our God has a plan.
Join us at World Won for Christ Family Life Ministries in fellowship, prayer, and spiritual wellness. We welcome you with open arms.
Fellowship With Us Online
WE INVITE YOU TO EXPERIENCE WORSHIP WITH US EACH SUNDAY!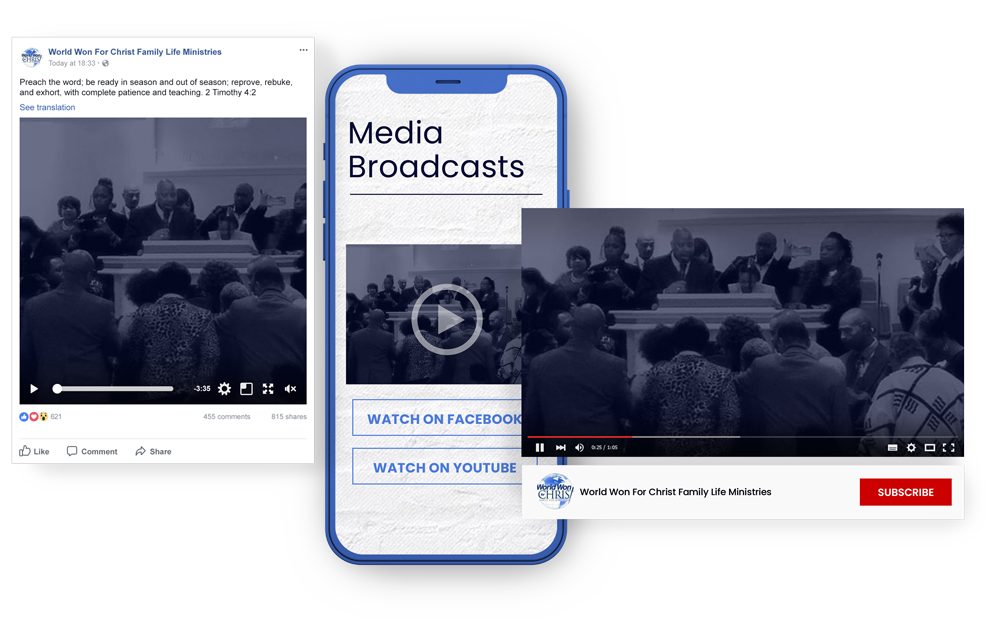 Planting the seeds of faith
© World Won For Christ Family Life Ministries
2121 North Harvard Avenue
Tulsa, OK 74115
(918) 425-5030
administration@worldwon.org